E-Bike Testimonials
Just bought an electric bike! They encouraged me to try every model, to make sure I got the bike that best suited my needs.  They spent as much time as I needed, reviewing how it worked, setting it up, and overall making sure I was happy and comfortable with it.

Brad K.
I love my new electric bike its amazing
The best gift i have ever bought to my self :)
I was a little bit skeptical at the beginning about how much time it takes to charge it and how fast it will go and let me tell you, it is wonderful!

Yaniv B
I purchased a folding e-bike for my wife & she loves it! Their Service is friendly and impeccable! I highly recommend stopping by and having a look!

Nathan E.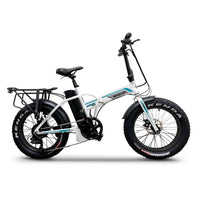 Buy a New E-Bike Today
We also sell e-bikes, e-bike parts and e-bike accessories at great prices. We carry the latest models from Green Bikes directly from our storefront. We also handle all warranty and repair services in our store.

Veterans get a 5 percent discount on all purchases with us! 
SHOP NOW
Enjoy Nature With Our E-Bike Tours
See the real Florida by booking an e-bike tour of
Collier and Lee Counties
with GreenEbikes.com LLC. Join our seasoned tour guide and e-bike expert for a wonderful journey of amazing natural sights. We speak Portuguese and Spanish.

Our e-bikes have pedal assist motors that allow riders of all types to enjoy biking. Ride at your leisure with our e-bikes and enjoy an unforgettable experience with us!
LEARN MORE
Tour Testimonials
Rene Chavez was awesome! So knowledgeable about everything related to electric bikes. We called him while on the bike trail to ask a question and since it was easier to demonstrate, he came to where we were to help us . We loved the electric bike experience.

Cheri Schaff
WAHOO! What a fun-filled two hours! These bikes go fast and are fun for the whole family. A must when you are in town!!!

Elizabeth Conaty
The most amazing customer service! Picked up bikes from us when we needed him too! Just whatever needed he helped in a flash! Plus electric bikes is super fun!!

Jamie Massaro
Location
FLAMINGO ISLAND FLEE MARKET
11902 Bonita Beach Road SE,
Bonita Springs, Florida 34135
Open Friday, Saturday & Sunday!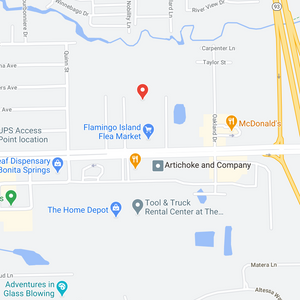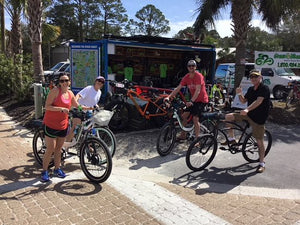 Appointments, Parts & Service
Please call us at 800-934-1398 with any questions.
We will do our best serve your needs with the current circumstances. 
Help us. Help others. You're invited to review:
Review your experience
Please take a moment to review your experience with us. Your feedback not only helps us, it helps other potential customers.